Finally a Real Mixed Martial Arts School in Ankeny
STOP – Attention Des Moines Area Residents…
"We Are Simply the #1 Mixed Martial Arts School in The Des Moines, Area and We Want To Give You A Totally Risk Free Chance To Prove It To You!"
INTRODUCING MIXED MARTIAL ARTS AT
ELITE EDGE GYM
From the Desk of Joe Brammer
Owner of Elite Edge Gym Date: 2/6/2016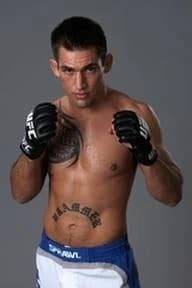 DEAR FRIEND:
Would you like to discover a Des Moines MMA program that turns ordinary people into champions?
Would you like a proven training system that has helped so many people just like you reach their goals?
Would you like to get in great shape and learn a practical method of self defense and fighting that could save your life?
Wouldn't you like to find a solution that is based on years of hard work, not hype?
Well, if you're anything like me, your answers to the above questions are a resounding "YES!"
My name is Joe Brammer , when I was 15 I started asking those same questions and that started my martial arts journey.
I began working on boxing and wrestling when I was 15 and started Brazilian Jiu Jitsu when I was 17.
When I first started training MMA in Des Moines, there was not a school like Elite Edge where I could go and learn all of the aspects of MMA from experienced pros who had already been there and done that.
SO WE HAD TO LEARN THINGS THE HARD WAY THROUGH TRIAL AND ERROR. BUT I KNEW THAT THERE HAD TO BE A BETTER WAY. I DISCOVERED THE SECRET TO SUCCESS WAS TO FIND MORE EXPERIENCED PEOPLE AND LEARN FROM THEM AND COPY THEM. 
So I moved to Seattle, Washington to train with UFC star Ivan Salaverry and former K-1, UFC Heavyweight Champion Maurice Smith. After training with these two legends I learned so much and got better so much faster than I had in the past. I began competing and soon I went pro.
Before I knew it, I was the Glory 155lb Champion as well as the MCC 155lb Champion. I knew I had to keep improving my game to take it to the next level.
Enter 3 time world champion Ricky Lundell. I began taking private lessons with Ricky Lundell who is a 3 time World Champion. Needless to say, working with someone of his caliber I learned a lot really fast.
EVENTUALLY I WORKED MY WAY UP TO THE UFC. I MOVED TO SAN DIEGO, CALIFORNIA TO TRAIN WITH THE CURRENT UFC BANTAMWEIGHT CHAMPION DOMINICK CRUZ AND A TON OF OTHER TOP MMA FIGHTERS AND BJJ WORLD CHAMPIONS LIKE DEAN LISTER AND BRANDON VERA.
I do not tell you all of this to impress you, but I do want to impress upon you the importance of learning from experienced people. And that is what we provide at our Des Moines MMA School. So that's my story…..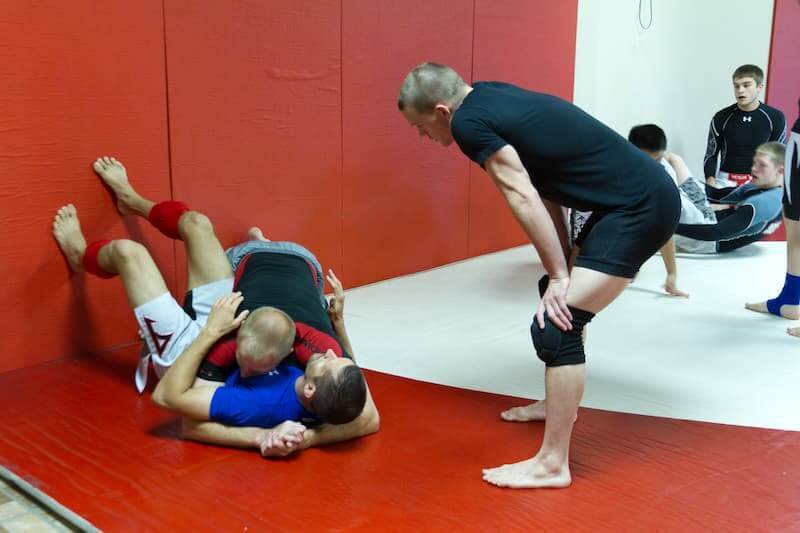 LOOK NO FURTHER
If you are truly interested in Mixed Martial Arts and live in the Des Moines are, you've found the right place.
Many schools claim to be able to teach you MMA in Des Moines, but you need to be very careful. Not all, but a lot of instructors have never fought in an MMA event or trained an MMA fighter at a high level.
Our head MMA Coach at Elite Edge is UFC Veteran Josh Neer, he has competed at a world class level and been in the cage with the best in the world.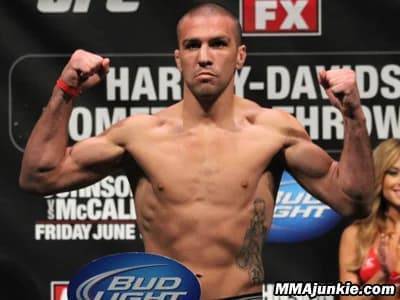 Whether you go with Elite Edge or not, make sure that you choose a school that has a proven track record and can help you reach your goals.
If it's all right with you, I'd also like to help you achieve your Martial Arts Goals.
Does that sound good?
It certainly did to these students of Elite Edge MMA. Please take a moment to see what they accomplished in just a short period of time.
In 2008 at the age of 19 I was 283 lbs, then I was introduced to Josh Neer and MMA. I was playing college football. I began doing jiu jitsu and mixed martial arts and I immediately noticed my stamina, flexibility and even my focus beginning to improve. Today I am 100 lbs lighter and in the absolute best shape of my life!  In 2010 I walked away from a full scholarship to pursue a career in MMA. I enjoy everything I have learned so far and I continue to learn and evolve. The Best is yet to come! – Rakim Cleveland
Martial arts is the reason I am who I am today, it honestly saved my life. It helped me overcome so many obstacles. I started from a 14 year old kid scrawny kid looking for a place to fit in, to becoming the successful person and fighter I am today.
Being bullied daily caused me to struggle tremendously with my confidence, my emotions and just trying to figure out who I was. Through martial arts I started gaining confidence, and was able to conquer all the obstacles I never thought I could. I keep getting more and more confident now I am the manager of my department at work and chasing my dreams!   – Chance Crestinger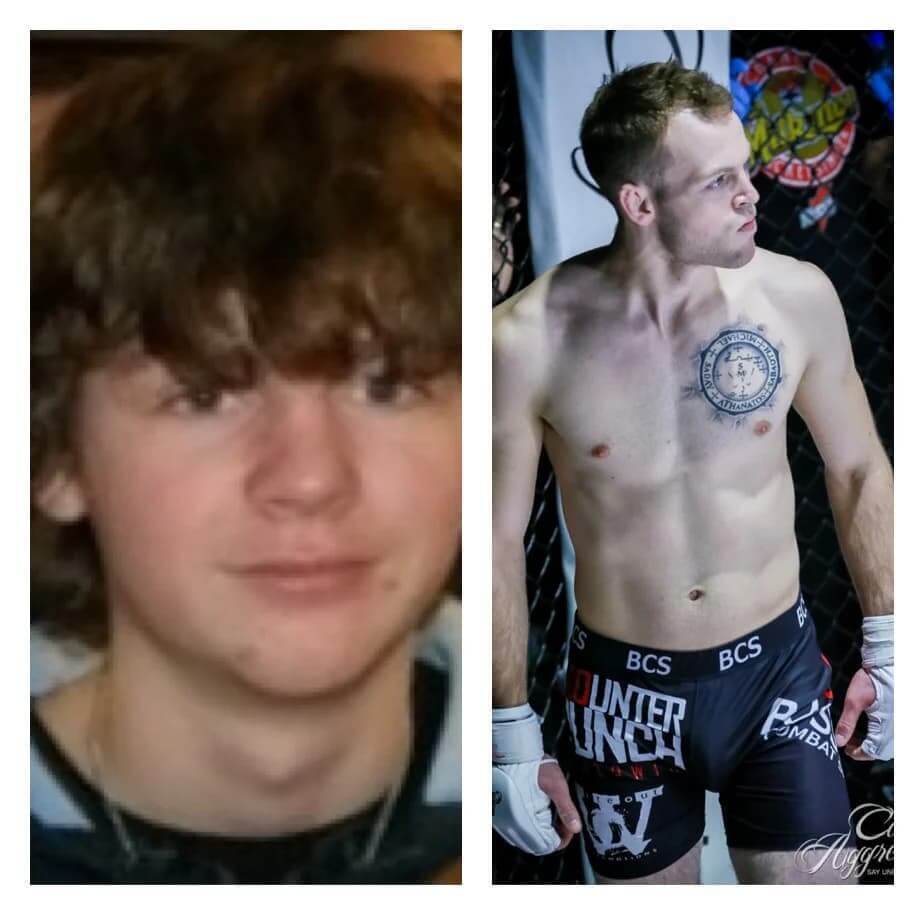 Just imagine… after a few months with us, you'll be sharing your success story too…
Now, if you haven't clicked the button above yet it's probably because you still have some questions.
I totally understand. Perhaps you're thinking this is all too good to be true. After all, this is indeed a marketing page for an MMA program, right?
Well let me reassure you, as a small-business owner in Des Moines the last thing I want to do is rely on bogus "hype marketing" that will lead to a disappointed and upset community.
That's why I put a lot of effort into researching the latest Brazilian Jiu Jitsu, Wrestling and Muay Thai techniques and only use PROVEN TECHNIQUES in our Des Moines MMA program.
For example, through the time I spent working with so many world champions and tens of thousands of hours of practice, I have discovered a very interesting fact…
PRACTICE DOES NOT MAKE PERFECT!
I am sure you have heard the old adage "practice makes perfect," but this is not true if you are practicing improper technique!
ONLY PERFECT PRACTICE MAKES PERFECT!
If you learn a technique incorrectly and practice it 2 hours a day, it will not make it the right technique, but actually reinforce bad habits and make you worse!
Now, I won't bore you with all the details here, but to get maximum results, you have to have the right combination of technique training, live sparring and conditioning.
Only with the correct combination of all three components of an effective training program will you see the results you're looking for…
When you become a part of the Elite Edge MMA community YOU WILL LEARN HOW TO….
• Burn fat 7-9 times faster than ordinary exercise programs
• Reduce Stress
• Improve focus and concentration
• Gain self-confidence and see yourself in a new and positive light
• Set a good example for your children and inspire them to be healthy and fit
•Make new and supportive friends who are on the same journey as you
• Humility and Respect
COME LEARN FROM THE BEST!
WE TEACH REAL MIXED MARTIAL ARTS (MMA) & SELF DEFENSE.
AT ELITE EDGE MMA you're going to GET EVERYTHING YOU NEED TO SUCCEED. Our 360-DEGREE APPROACH TO MIXED MARTIAL ARTS includes:
• Muay Thai Program 
• Wrestling Program 
• Brazilian Jiu Jitsu and Submission Wrestling Program
• Mixed Martial arts classes ( blend of striking and grappling)
Are you ready to Transform into a Un- Stoppable Butt Kicking Machine?
Well, I'm ready to help you every step of the way… LET'S DO THIS TOGETHER!
Right Now!
Remember we have one of the most progressive and exciting programs in the country and our programs are filling up fast so don't delay and call now to secure your spot
Grab Your Week Of Training
Now For Only $7 – LIMITED TIME!
P.S. – This Offer is only good for new students interested in finding out what our program is all about.
Don't Waste Your Time With Any Other Gym.
Start Your Transformation at Elite Edge now.