Elite Edge Transformation Center
Lose the Weight & Start a Healthy Lifestyle at Elite Edge
Life can start to feel hopeless after trying multiple boot camp programs, fitness trends, gym memberships, and self-help videos only to continue to struggle with your weight and overall health.
Find real results at Elite Edge! After beginning their free week, thousands of other people just like you have gotten a glimpse of the transformation that is actually possible for them. These people have gone on to lose 20 – 180 pounds, get their lives back, and feel better with personalized nutrition counseling and ongoing training.
You can be the next person to join the movement that will change your life. Reach out today, and finally get a hold of the person you want to become.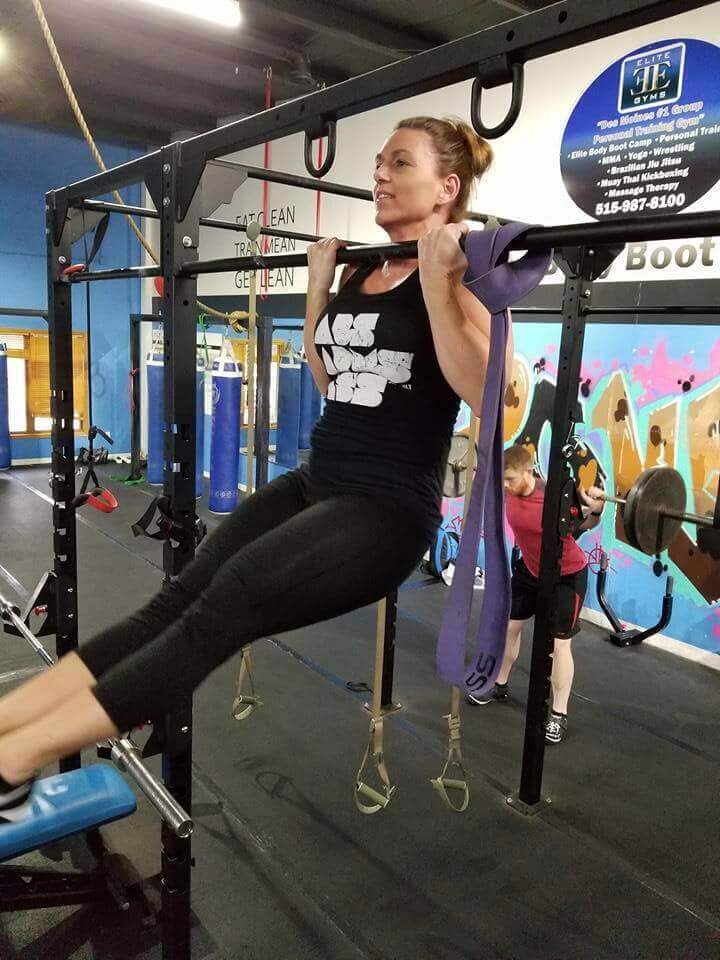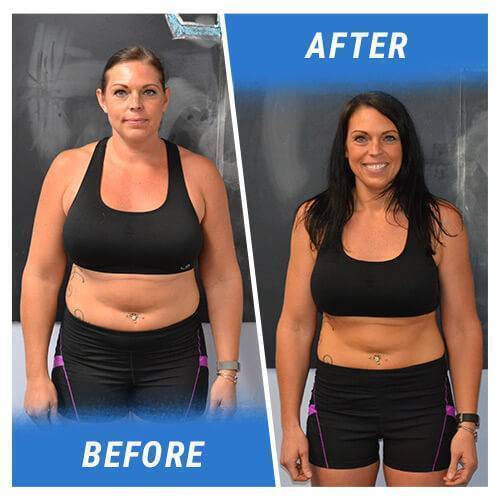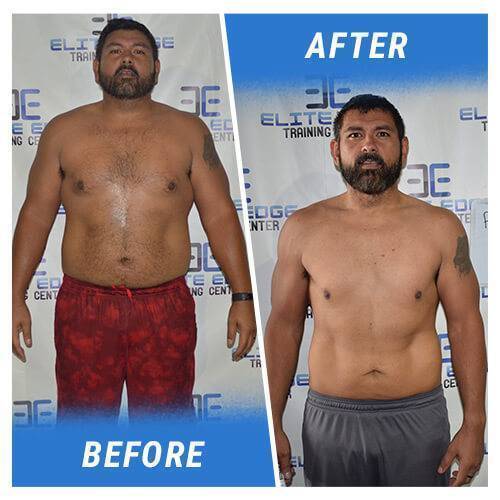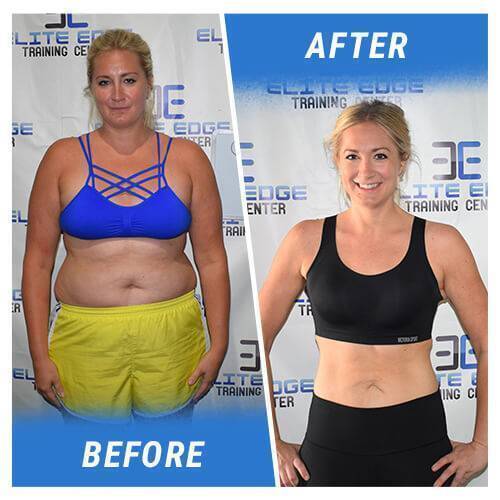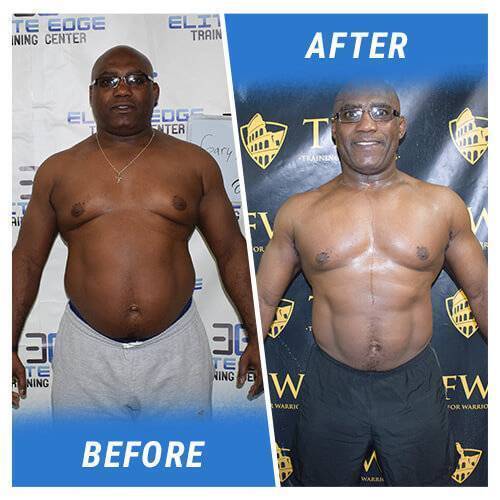 South DSM Training Schedule
In order to accommodate the busy and constantly changing schedules of our members, Elite Edge Transformation coaches offer training sessions that begin on the hour each day. As listed in the chart schedule, stop in at any time that works for you!
Free 6-Week Weight Loss Challenge
We are the only facility that believes so much in our process that we pay for your transformation. You heard that right. If you make the change, it's free. Here is how you succeed: You lose 20lbs in 6 weeks and your transformation is free. That is a guarantee. We plan on using your success to market Elite Edge transformation center. You can see before/after photos all over this website of people just like you who took our 6-Week Challenge, lost 20 pounds, and did the whole program for free. We want you to succeed, because if you succeed, we both succeed—that's what we call a WIN-WIN.
Start Your Elite Fitness Membership Today
Elite Edge Transformation Center South Des Moines, Iowa
Elite Edge Transformation Center
Meet Our Transformation Team
Chico Baccam
General Manager
Fitness has been a part of my life since starting wrestling and hapkido at age eight. I began MMA training at age 22 and retired from fighting in 2010, after which I started coaching MMA. I started my journey with Elite Edge as a challenger in 2014, and joined as a coach in 2015 at the Waukee location. I received my RKC (Russian Kettlebell Certification) that same year and became ACE Certified in Group Training in 2017. My coaching background is in wrestling, kickboxing, and group fitness. I've always had a passion to help others achieve their goals and to inspire others with my journey and knowledge. You can catch me every day at the noon class kicking things into high gear! Namaste.
Shaun McFalls
Coach
I received my certification as a Training For Warriors (TFW) Coach in 2016 and started coaching at Elite Edge that same year at the Ankeny TFW program. I moved over to coach at Elite Edge South Des Moines in 2017. Fitness has always been a big part of my life, and a passion since I was young. I love what I do and the reason I do it–to help others achieve their fitness goals! I'm always striving to learn new things and to be the best coach I can.
Hannah Brammer
Chief Energy Officer
After college I joined the rat race of corporate America and worked my way up to a management position in a large, national insurance and retirement provider, but had stopped taking care of my health. Realizing the stressful job was part of the problem, I took a step back and started at the new South Des Moines location as a 6 Week Challenger. I was determined to start getting healthy again! I came on board as the office admin around the same time and have been taking back my health day-by-day. I love working at Elite Edge and using my own personal story to help motivate others to meet their own personal health goals!
Brady Wheelock
Trainer
Hi, my name is Brady! I obtained my degree in Kinesiology & Health, B.X. Exercise Science. I am an ACE Certified Group Fitness Instructor. Following graduation, I started working at Elite Edge Gym in January of 2017 as a Group Fitness Instructor. I enjoy being a part of Elite Edge because I love being able to help others become healthier and happier through fitness.
These Members Transformed Their Lives with Elite Edge.
You Can be Next.
I have had a wonderful experience here. I did the six week challenge and finished it with great success. I am not going to say it is not difficult because it is but I will say it was completely worth it. I lost 24.3lbs but also gained muscle and confidence. The staff is absolutely amazing. They are supporting, caring and completely non judgmental. They want you to succeed and believe in you! They push you but are understanding. I would recommend anyone that truly wants a change in their health to do the challenge. All you need to do is go in with an open mind, a willingness to push yourself and to follow the damn instructions (FTDI).
What an experience! It started out really hard. Meal prepping is a LOT of work, the workouts were exhausting (my body was sore everywhere), and drinking a gallon of water left me peeing every half an hour. It got easier though!! It helped that I actually loved everything on the diet and that I really enjoy working out. And that's the reason I took this journey... to get my spark back and to push and challenge myself again. Plus I started seeing results (not really until the end though). Just like everything, it's different for everyone and you might need some adjustments and that's what the coaches are for. More than anything it's possible if you just hold yourself accountable. I made it!! And I have this program to thank for giving me back that dedication, drive, pride, and overall spark I was searching for! Great people, great program, and great experience!
Absolutely loved my experience at Elite Edge! I just successfully completed the 6 week challenge and couldn't be happier with the results. After 6 weeks of learning to eat right, meal prep and to make time for myself to go to workouts. To be honest sometimes I was intimidated thinking "I wasn't going to be as graceful as the next person." But going there I never felt judged for my horrible burpees, or not being able to keep up. The members are just as encouraging as the coaches! The coaches were great at keeping me motivated and accountable! They answered every question I had quickly! They want you to be successful and help you every step of the way! I can't say enough great things about this gym!❤️ This place and the fit family!
Don't Wait to Lose the Weight.
Start Today!