Elite Edge Transformation Center
Lose the Weight & Start a Healthy Lifestyle at Elite Edge
Life can start to feel hopeless after trying multiple boot camp programs, fitness trends, gym memberships, and self-help videos only to continue to struggle with your weight and overall health.
Find real results at Elite Edge! After beginning their free week, thousands of other people just like you have gotten a glimpse of the transformation that is actually possible for them. These people have gone on to lose 20 – 180 pounds, get their lives back, and feel better with personalized nutrition counseling and ongoing training.
You can be the next person to join the movement that will change your life. Reach out today, and finally get a hold of the person you want to become.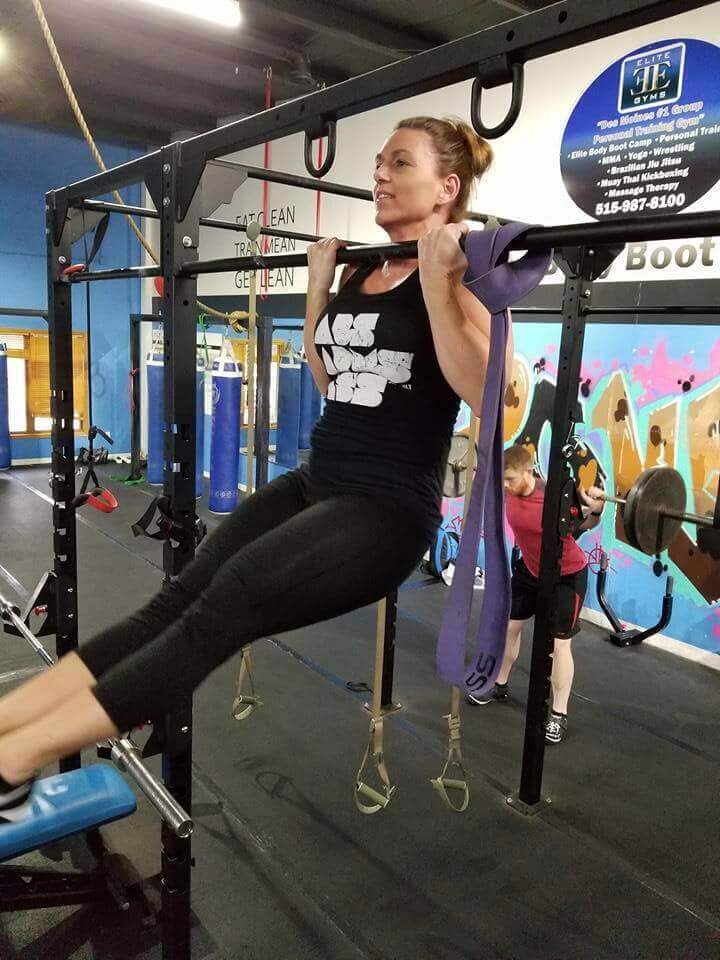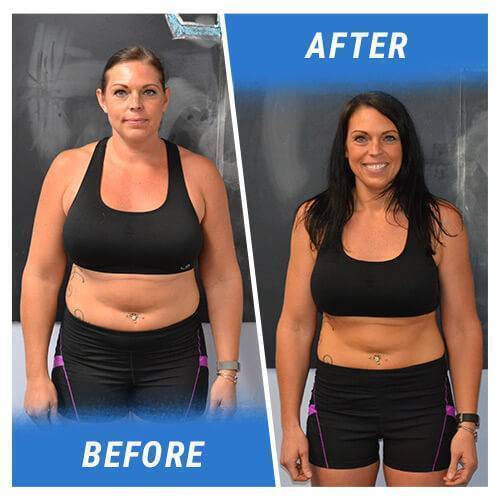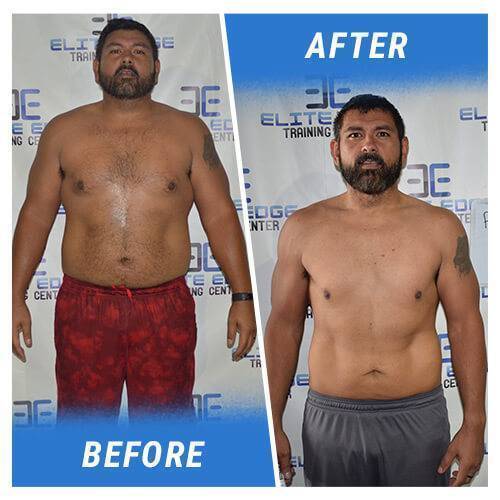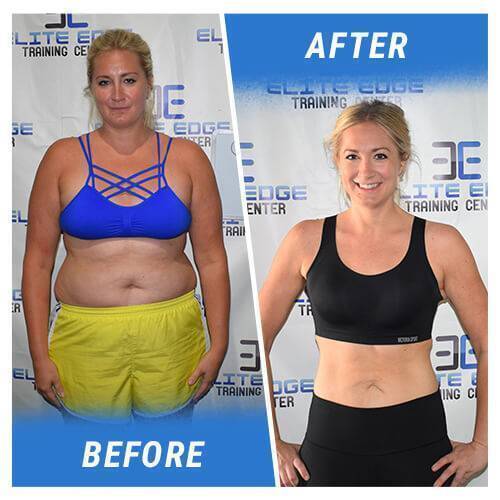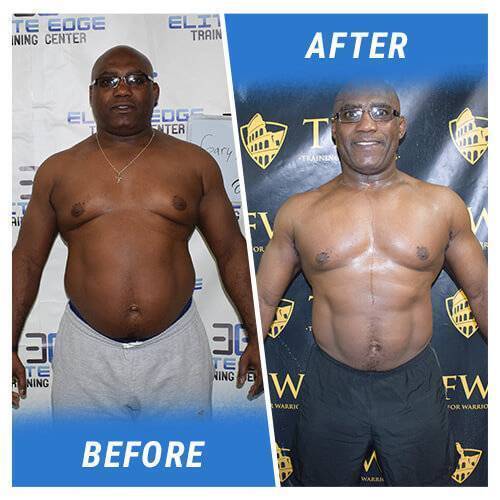 West Des Moines Training Schedule
In order to accommodate the busy and constantly changing schedules of our members, Elite Edge Transformation coaches offer training sessions that begin on the hour each day. As listed in the chart schedule, stop in at any time that works for you!
Free 6-Week Weight Loss Challenge
We are the only facility that believes so much in our process that we pay for your transformation. You heard that right. If you make the change, it's free. Here is how you succeed: You lose 20lbs in 6 weeks and your transformation is free. That is a guarantee. We plan on using your success to market Elite Edge transformation center. You can see before/after photos all over this website of people just like you who took our 6-Week Challenge, lost 20 pounds, and did the whole program for free. We want you to succeed, because if you succeed, we both succeed—that's what we call a WIN-WIN.
Start Your Elite Fitness Membership Today
Elite Edge Transformation Center WEst Des Moines, Iowa
Elite Edge Transformation Center
Meet Our Transformation Team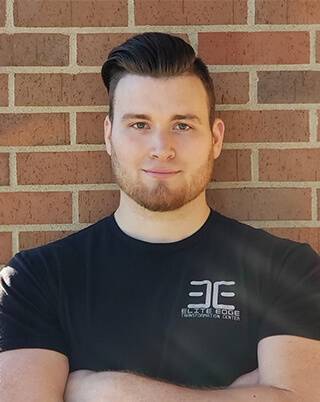 Dillon Stevens
Coach
I was raised in Greenville, Texas and have always been passionate about performance, sports, and fitness. Sports have always been a huge part of my life as I played football and many other sports for years. I played collegiate football at Dordt College where I fell in love with the health, wellness, and fitness world and began my journey of helping others reach their full potential. I created a bootcamp program at my college that impacted over 120 women, I served as a personal trainer, worked with several college strength and conditioning programs, and graduated with a degree in Exercise Science. I am certified in Performance Enhancement through NASM, and my passion is seeing others reach their full potential mentally, physically, and spiritually.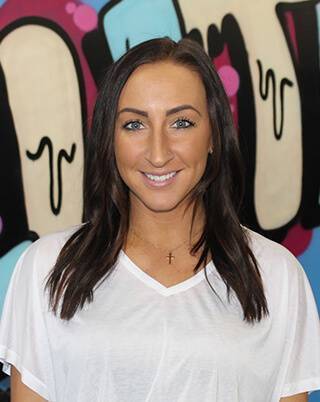 Alyssa Ames
Coach
Hey! My name is Alyssa. Athletics and being active has always been a part of my life ever since running cross country through high school and college. I was blessed to run in the 2006 NJCAA Women's Cross Country Nationals in El Paso, Texas. I have been a Certified Personal Trainer since 2013 and I hold a Bachelor's degree in Nutrition Science. I started my career working one-on-one with all sorts of clients, ranging from young high school athletes to older populations. I have a passion for helping others achieve a balanced lifestyle and improving quality of life through diet and exercise. Not only do I like to lift and run, but I also enjoy a round of golf and water sports on the lake back home.
Sierra Singleton
Coach
I started at Elite Edge in October of 2018 and was a former member in Ankeny. I graduated from Iowa State University in 2017 with a degree in Kinesiology. Having participated in competitive sports for most of my life, I have found a passion in training my body to be fit and healthy. After taking multiple Kinesiology courses that taught me the importance of a fit lifestyle, I am ecstatic to help any and everyone reach their fitness goals!
Kobe Webber
Coach
I am 18 and a graduate from Urbandale High School Having a professional athlete in my family has always made fitness a big part of my life, and Elite Edge has always felt like a home to me. I began at Elite training jiu-jitsu and was rewarded my blue belt, as well as participating in the lifting program. I enjoy meeting new people and helping people achieve their goals.
These Members Transformed Their Lives with Elite Edge.
You Can be Next.
I definitely recommend this Gym to people who are dedicated and firmly determined to loose weight.Personally I like this gym because of several factors one of them being the friendly and non judgmental attitude of the trainers. I have been to many gym around the area but when you see trainers remember your first name and greet you every single time with your name,I knew this is the place to stay.I took this 6 weeks challenge with very little hope to looses weight, I was 126 pounds 9 years ago and accumulated all the weight (176) over the years , have been to most of the gym around the area with no results and always blamed it to my poor metabolism( hypothyroid).At this gym, I learned the right technique to do exercises with emphasis on proper, healthy and balanced diet. At last I lost 24.2 pounds.
Over the past six weeks I've been part of the six week challenge. I found it difficult but far from impossible. Doesn't matter if you were an athlete growing up or a kid who enjoyed video games, as long as you had commitment and determination, it was doable. Weeks one to two is all about prepping and getting use to the new lifestyle. Weeks three and four were the most difficult as cravings kicked in and some weight loss stabilized from the diet. Weeks five and six are about what you expect. The end is in sight and I'm almost done. The trainers were more than trainers the entire time. They all knew/remembered your name, even if you only had that particular trainer once before. They chatted with you constantly to see how to best improve each workout starting with each rep. Several successful reps leads to a successful set and several successful sets leads to a successful workout. Trainers would also check in with you at least every 2 days. See how everything's coming. See if you had any questions or offer help with anything that concerned you. Also, the trainers checking in at least weekly on your diet helped reiterate the point and provide you slight alternatives if something particular wasn't working for you. Members at the gym too went out of their way to introduce themselves and offer encouragement. Overall, it was a great experience and I recommend it to anyone looking to improve their lifestyle.
I love Elite Edge. The workouts are always hard, but because of the coaches, they can easily modify movements based on your needs (injuries, fitness level, balance, etc). They push you to do your best, and I always get a much better workout here than I could on my own. The coach is right there to walk you through form, and you have the comfort of a group fitness class without the "one size fits all" dynamic of typical group fitness. I highly recommend giving it a try, especially if lifting is intimidating or unfamiliar territory. They make it so easy and accessible!
Don't Wait to Lose the Weight.
Start Today!